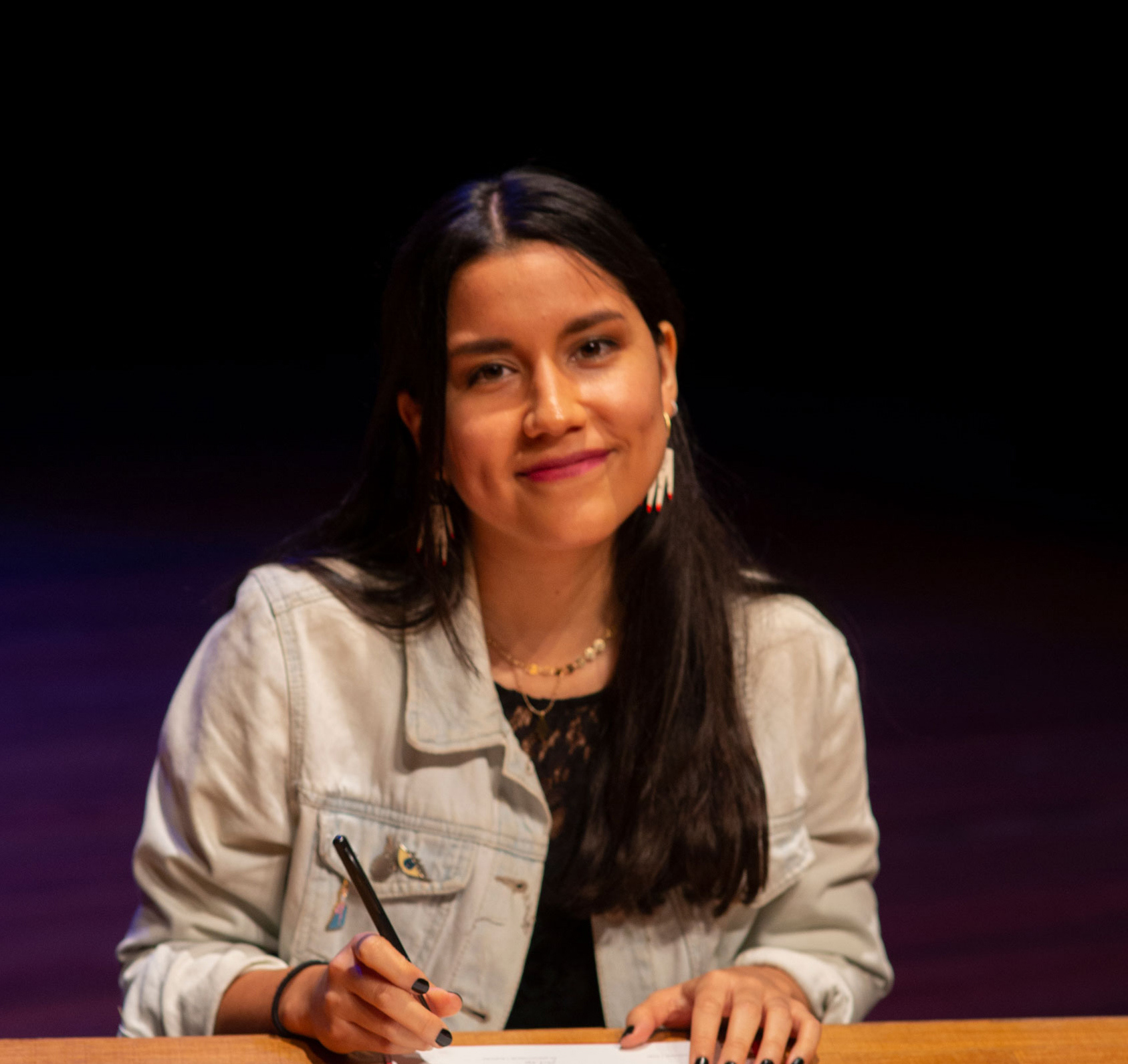 I am a Colombian Illustrator and animation director based in the Netherlands, and I have been working as a freelance creative for over 5 years.
I am passionate about developing concepts through research and experimentation, I focus on character design, art direction, animation direction and illustration. 
With  my work I want to bring together the richness and diversity characteristic of the latin culture and my experiences as a female and a migrant. 
Unique visual storytelling
With my visual arts studies in Colombia and later a master of animation at MIVC St. Joost (Netherlands), I've developed a passion to  conceptualize through use of color, shape and texture.
My process is eclectic and aims to build a visual language with every piece, imprinting my own style experiments and cultural heritage in every piece I make.
Over the years I have seen how impactful it can be to share stories with others and spark conversations, b
ecause it creates images with diverse layers of messages that people can easily see themselves in.
Besides freelancing, I also have worked for several years as the coordinator for La Truca International Animation Festival in Cali, Colombia. I also like to participate actively as a speaker or teacher to share the knowledge I have gathered over the years, and I am also a part of the Women in Animation Colombia association.
In 2020 I was selected as one of the Talents for Playground's Next Talent Program in The Netherlands, a space where I can grow and develop my creative practice, with the help of leading professionals in the industry. 
It is in this trajectory that I have started to develop my next animated film currently in production, to be released in 2022
Universitary T.V. Channel, Del Valle University
Takeshima Studios, Cali International Film Festival
Awards and Grants
2019 - Jóvenes Talento Postgraduate Scholarship 
2020 - NEXT Talent program 
2020 -Winner: Nos vemos en 16/9 Film Festival
2021 - AFK: Mijn Eerste Aanvraag
Festival Selections
ANIFILM international animation festival/ Chec Republic
CHILEMONOS international animation festival/ Chile
ANNY: Animation Nights New York/ USA
Lanterna Mágica: International Animation Festival/ Brazil
ANIMA:Córdoba International Animation Festival/ Argentina
Central Illinois Feminist Film Festival/USA
6th Chaniartoon 2020/ Greece
Linoleum Contemporary Animation and Media Art Festival/ Ukraine
YOUKI International Youth Media Festival/ Vienna
BIT BANG Animation Festival/ Argentina
Prime The Animation! New Talent International Festival/ Spain
Rising of Lusitania - AnimaDoc Film Festival/ Poland
Women's Film Festival – Demakijaż/ Poland
ANIMEST International Animation Festival/ Romania