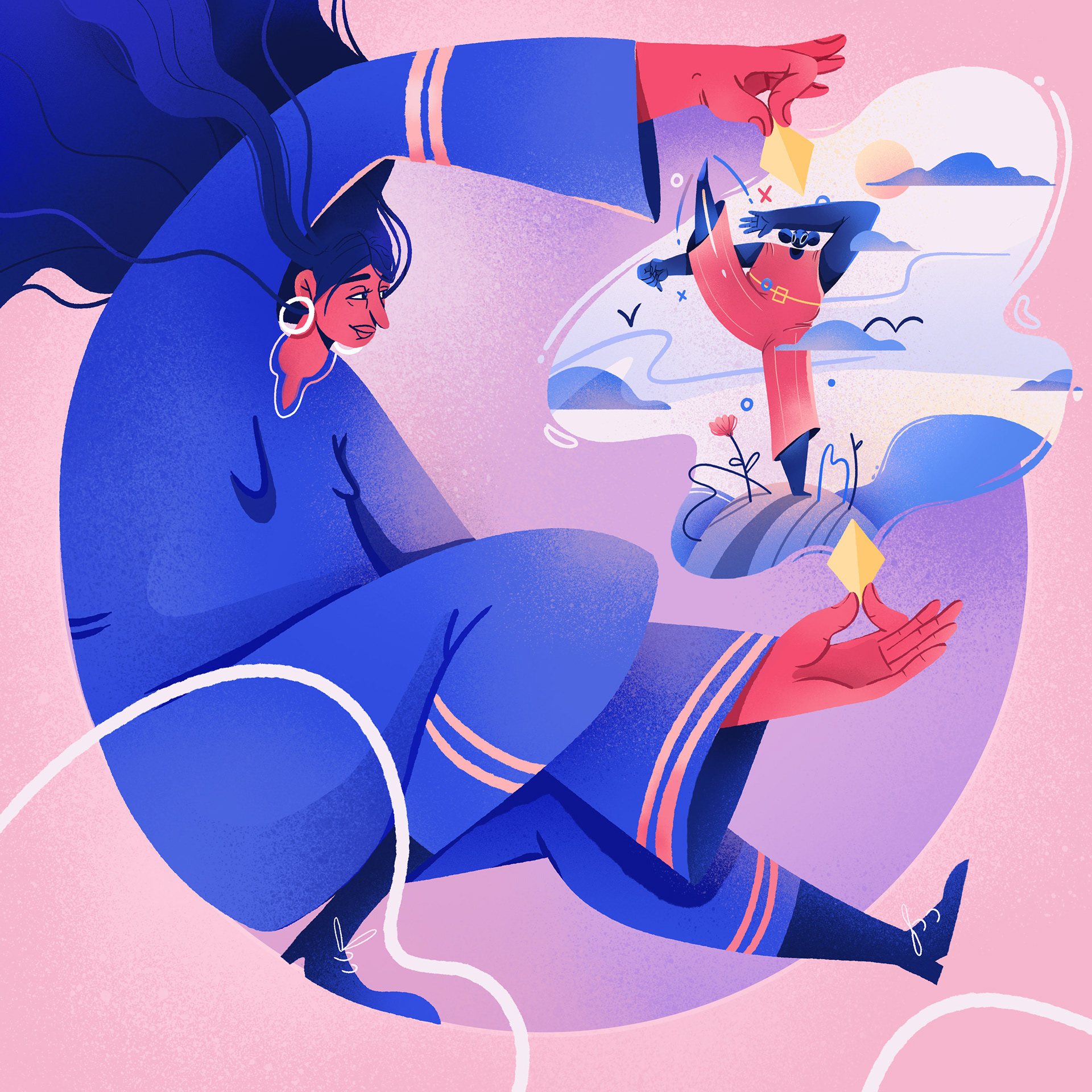 This piece was developed for Javeriana University in Cali, Colombia.
The aim was to create a promotional Illustration for their new Animation Post Graduate Course. The main Idea here was to create a dynamic image that used character desing along with the concept of animation itself. 
A circular shape was used to frame the interaction of two characters, with the keyframe as the central concept: One character animating the other.